Business & Investment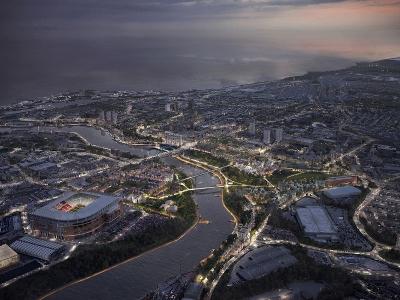 Sunderland is a brilliant location for digital and business services, an advanced manufacturing powerhouse with a global presence making it one of the key cities both within the UK and globally for business and investment. Named as Smart City of the Year in 2020, it is a vibrant, digitally connected hub with plenty of opportunity for investors, partnerships, growing businesses, startups and entrepreneurs.
With its prime location on the North East coast, Sunderland is home to a number of booming and innovative industries including engineering, advanced manufacturing, digital, technology, aerospace and more. The UK's biggest car manufacturing plant is based in our city, and Sunderland is a European centre for electric vehicle research and production.
The 'can do' hard-working attitude of the local workforce attracts talent from the UK and across the world, as well as some of the world's biggest brands who've laid down roots in our city.
From first class office spaces, excellent transport links and unique culture, to the £350 million investment in city development underway, with further investment from key players Legal & General, Sunderland is a great city for businesses and investing.
Explore business and investment opportunities in Sunderland, for further information email business@sunderland.gov.uk or contact
0191 561 1194 or alternatively you can fill out the form below.
Contact us for business support and advice