Our City Plan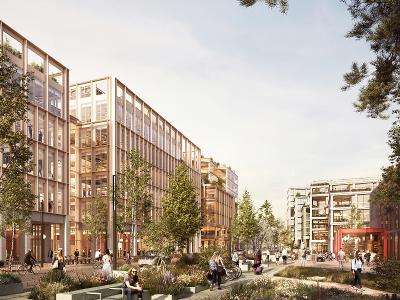 To guide continued progress over the next decade, we have developed a City Plan which provides the blueprint for all partners and communities to work together, to address the economic and social challenges that Sunderland faces so that the city and its people can achieve their full potential.
Challenges include ensuring:
the city and its residents emerge from the Covid-19 pandemic in a strong and competitive position
health and wellbeing outcomes are significantly improved
residents have the skills and qualifications to secure good jobs, matching the needs of employers
the city centre including the flagship Riverside Sunderland development, drives transformational economic growth
Sunderland offers the opportunities that families and individuals need to achieve their ambitions, and
families are resilient and resourceful and can achieve the best possible outcomes for their children
In working to deliver on these challenges, the City Plan is focused on our bold and ambitious vision to create a connected, international city with opportunities for all.
To achieve this, the City Plan has three themes:
by 2030 Sunderland will be  a dynamic smart city  with more and better jobs, a low-carbon economy and a great choice of housing. It will be a leading digital city, deploying smart and sustainable technologies for the benefit of residents, businesses and visitors;
it will be  a healthy smart city  where people will live healthier, independent lives for longer. It will be a clean and attractive city with great transport and travel links;
and it will be  a vibrant smart city with more resilient people feeling safe in their homes and neighbourhoods. There will be a range of opportunities for people to participate in their communities and in cultural events and activities
The city's people and communities are at the heart of the City Plan, which is already being delivered, at pace, with significant investment and developments recently announced, with more to come.
In line with the council's approach to carbon reduction and cost saving, the City Plan is published solely electronically.