City Centre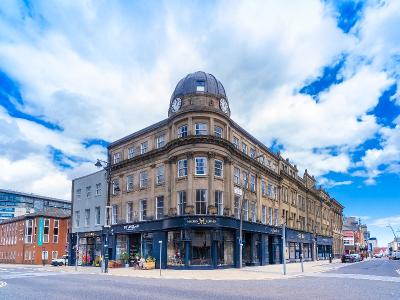 Shopping in Sunderland's city centre is a great way to explore the city, while snapping up some fantastic bargains.
Home to plenty of retailers, you can shop until you drop to find the latest in fashion, cosmetics, sports, electronics, homeware, toys and more with a selection of big brand retailers, independents and boutiques.
The Bridges indoor shopping centre is one of Sunderland's most well-known shopping complexes with over 90 shops, including the biggest UK retailers. Its central location makes it perfect for a Saturday afternoon of retail therapy, or Christmas shopping during the hustle and bustle of the festive period. It's also home to the famous Jacky White's market! You can also enjoy a new range of small, boutique shops at Mackie's Corner.
The best part of shopping in the city centre is that you'll also be within reach of Sunderland's best bars and restaurants, so you can stop for a coffee, a slice of cake or even a cocktail or two to recharge. There's also plenty of outdoor spaces and nearby attractions to make a day of it.

The city centre is easy to reach by bus, metro, train or car and there's plenty of off-road and multi-storey parking to be found.
Go shopping in Sunderland today!
(photograph credit Gavin Selby, Arty, Inc)