Arts and Culture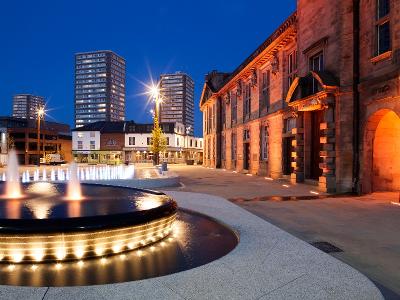 Sunderland is a city of culture. The arts and cultural attractions in Sunderland are a great way to spend your time, while getting to know what makes our city a vibrant hub of creativity!
From our thriving music scene and venues, to our theatre which sees headliners from across the world, there are so many fun cultural things to do in Sunderland.
The Arts Centre Washington has hosted music, theatre and exhibitions ranging from jazz and folk bands to ballet shows and stand-up comedy acts. Meanwhile, The Bunker has been a start-out venue for thousands of alternative and contemporary musicians from across the UK.
If spoken word, plays or musicals are more to your taste, The Royalty Theatre is a volunteer-led independent theatre which stages seven plays each season, including Christmas panto. If it's a memorable night out you're looking for, Sunderland Empire has seen some of the biggest West End productions take the stage, and has been open since 1907.
There are also plenty of cultural sights to explore beyond the walls of an auditorium. The Northern Spire bridge leading to the city centre is an architectural marvel and is said to be taller than Big Ben! Social hub STACK Seaburn is also a welcome addition to Sunderland's social scene while Keel Square remains at the heart of Sunderland's arts and cultural events.
Plan your visit today, and find out what's on at our fantastic Sunderland venues.